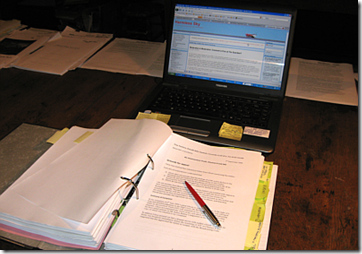 Very many congratulations to Mauizio for finally breaking the logjam and making some progress at last on the 'Great Climate Change Seminar Mystery'. But now the work really begins.
At the moment it is hardly possible to pick up a paper or listen to a news report without being told that trust in the BBC has been severely damaged. This is both true and particularly sad when the Corporation is just approaching its ninetieth anniversary. Impartiality and accuracy are the characteristics that established the BBC as the world leader in its field even in times of political turmoil, war and social unrest. As John Bridcut made clear in his 'Wagon Wheel' report, this reputation for integrity is the core of the BBC brand and if it is damaged that endangers the whole edifice.
We now know that someone within the BBC told Bridcut, when he was researching his report, that a seminar 'with the best scientific experts' informed a major editorial decision on how climate change was to be presented to the public at a crucial moment in the battle to persuade the public to take anthropogenic global warming seriously. And make no mistake, the BBC is not just a source of information, like Wikipedia or the reference section of a library, it is a major opinion former too. How the BBC decides to portray current affairs really matters and has an enormous effect.
The names on the list that Maurizio has published in no way justify the claim made in the 'Wagon Wheel' report. It is not enough for the BBC to merely make an apology and a correction at this late stage; much, much more is needed if the organisation's reputation is to be restored.
What the Saville scandal has shown us is that there is a culture of deceit – and of turning a blind eye to unwelcome problems – at the BBC which extends back over decades. The BBC must be forced to institute a proper inquiry into why Bridcut was misinformed and then tens of thousands of pounds in legal costs were committed to keeping the affair under wraps, just like Saville's appalling behaviour.
That is the next task.
As a first step I have asked the BBC's Litigation Department to confirm or deny that the list Maurizio has found is the one that I requested at the hearing a fortnight ago.