At a time when there is more reason than ever to doubt that human activity is causing dangerous climate change, the IPCC's launch of its Fifth Assessment Report has been a triumph of spin over rational enquiry.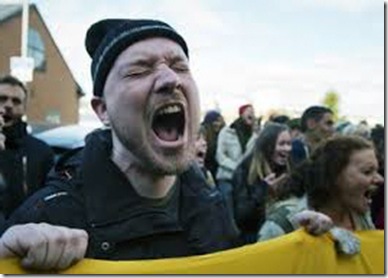 Whatever the strange and very lengthy[1] Working Group 1 (The Physical Science Basis) Summary For Policymakers (SPM) may say, there is no doubt that over the past decade and a half, atmospheric Co2 has risen significantly and global average temperature has failed to do the same. This fact contradicts everything that the IPCC has told us in previous reports. It therefore undermines the alarmism, exaggeration and downright misrepresentation that characterise the IPCC process. So how is it that the world's media has swallowed the scientist's tale of woe so completely without questioning their extraordinary claim (p12) that they are now more certain than ever, rather than far less certain, that humans are changing the climate.
The answer is quite simple. The document that was so assiduously leaked and spun throughout last week, and finally published on Friday morning when the media agenda had been well and truly established – presumably to the satisfaction of the political representatives overseeing the final draft in the Swedish capital – is not a really a scientific document at all. It is a proselytising opinion piece that provides no clue as to whose opinions are being represented or precisely what evidence they are relying on.