Once upon a time there was something called 'tax', which was a system of levies intended to fill the treasury vaults or, in the distant past, the royal coffers. Of course no one ever liked paying taxes very much, not ever,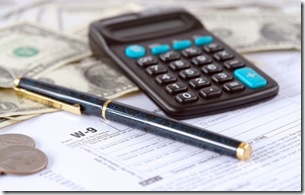 but at least the concept was easy enough to grasp and to justify. In a well-ordered society there should be funds available to meet the cost of communal needs, like defence forces, administration, health care, education, the police, the judiciary etc., and everyone should contribute.
We may have groaned about having to pay taxes, but at least we could understand why it was necessary. Now, all that seems to have changed. A pending announcement from the government about the much-heralded Green Deal illustrates just how far we have departed from the old concept of taxation. We'll come to that in a moment, but first let's look at a couple of stages in the evolution of taxes during the last few decades.
The idea of imposing taxes to change people's behaviour, rather than merely to fund public services, is not new. Inflating the cost of alcohol in order to curb excess drinking, while at the same time diverting vast amounts from our pockets to the Treasury – for the public good of course – has long been a sure-fire earner for Chancellors of the Exchequer. By the middle of the last century, taxes on tobacco were fulfilling the same role, and the term 'sin tax' had entered the vocabulary.
This subterfuge has proved very successful, always providing that our political masters are careful not to reduce our smoking and drinking too much, which would kill the goose which lays the golden eggs. 'Sin', as a Bishop once said, 'is always with us', and a long succession of cash strapped governments have good reason to give thanks for that it is so.
Then came the age of Blair and Brown, when the electorate was encouraged to passively connive at the world of smoke and mirrors that those two arch deceivers inhabited.
Among their crowning glories was the concept of the 'stealth tax', by means of which vast amounts were unobtrusively siphoned from the national lottery and from pension contributions, to fund public services, in the hope that no one would notice what was going on. Money that we innocently thought we were spending just as we pleased was in fact ending up in the same place as our income tax, but without it appearing that taxation had increased.
Now, with a very strange coalition of the left leaning Liberals, and the supposedly right leaning Conservatives somehow managing to cling to power, probably for no other reason than that the electorate would find any alternative even less credible, we seem to have entered the age of the SUPER-STEALTH TAX: a means of taxation so devious that the government's grubby little hands don't even touch the money that is extracted from our pockets and spent at their behest not ours.
Call me old fashioned, but I do believe that when I've paid income tax, national insurance, rates, road tax, VAT, capital gains tax, stamp duty, and all the rest of the direct and indirect levies imposed on my financial resources by government, I have discharged my fiscal obligations like a good citizen. Whatever is left is mine to spend, or save, in whatever way I choose.
Well not any more it isn't!
The first SUPER-STEALTH TAX was a hangover from the Blair and Brown years, and the scenario went something like this. Give companies, usually foreign multinationals, which can be persuaded to build alternative energy schemes, like wind farms, what amounts to a monopoly in which the power distributors are required to buy every last kilowatt that they can produce, however uncompetitive and erratic that supply might be. In addition, require the distributors to pay the producer a price set by the government – not by the market, which wouldn't touch such crazy projects with a barge pole – and make that price at least double the cost of conventional electricity. Then allow the distributors to pass the outrageous additional costs straight on to the customer by adding it to their bills.
Is this taxation?
Well it is certainly a means of providing massive subsidies to the alternative energy industry, on behalf of government, so that it will invest in producing goods and services for which there would otherwise be insufficient demand to make such projects viable. And there is no doubt that this bit of legerdemain encroaches on my freedom to deploy the residue of my money after taxation in just the way that I choose. Apparently politicians have now determined just how I should spend another tranche of my money, and that is all about fulfilling their policy objectives, not my desires. That is a situation that sounds awfully like taxation to me.
Christopher Booker has an excellent article in the Daily Mail today highlighting another, and potentially much more potent, SUPER-STEALTH TAX . In this case, poor old Joe public will only be able to get permission for home improvements, such as a new conservatory, if they first spend thousands of pounds to bring the whole house up to an ideal state of energy efficiency in terms of insulation and draft proofing. As this ploy is part of the Green Deal, I assume that the government will be on hand to offer a twenty-five year loan to defray at least some of the costs, the idea being that the additional insulation will pay for itself by means of reduced energy bills: a very questionable proposition indeed. Be that as it may, the loan will be repaid as part of the electricity bills.
What is certain is that yet more of my money must be spent on a government scheme, at the government's direction, and not as I choose, in order to be able to obtain permission to make improvements to my house.
And the purpose of all this seems to be two-fold: firstly to meet carbon reduction targets set by the European Union, which have been made even more unrealistic by Ed Miliband's amplification of them in his Carbon Act, and secondly, in order to fulfil the coalition's promise of creating a green industrial revolution, with tens of thousands of new jobs being created in the 'energy efficiency' industry. The latter is of course crucial to the coalition's promise that unemployment caused by cuts in the public sector will be mopped up by new opportunities in the private sector.
But there does seem to be a tiny flaw in the government's logic here. Jobs in the public sector, which were paid for out of taxation, are apparently to be replaced by jobs that are payed for by a SUPER-STEALTH TAX imposed on householders who are unfortunate enough to own property that is not perfectly insulated – which is most of us – rather in the way of the punitive sin taxes imposed on drinkers and smokers. So jobs funded by overt taxation are to be replaced by jobs funded by covert taxation.
Can anyone come up with a better name for this form of fiscal shenanigans than SUPER_STEALTH TAX? Because the sooner it's branded and labelled, the sooner the dangers it poses can be addressed, and a political class that increasingly seems disposed to play the electorate for suckers, whether it's over MP's expenses, selling ministerial influence, or over regulation and loss of sovereignty, can be kicked back into line, even if only temporarily.
It's not that I'm against efficient home insulation – in fact I think that it is a very worthwhile exercise provided that it is likely to be cost-effective. It's just that I do wonder how the political life of this country will be affected when the electorate really tumbles to what's going on.