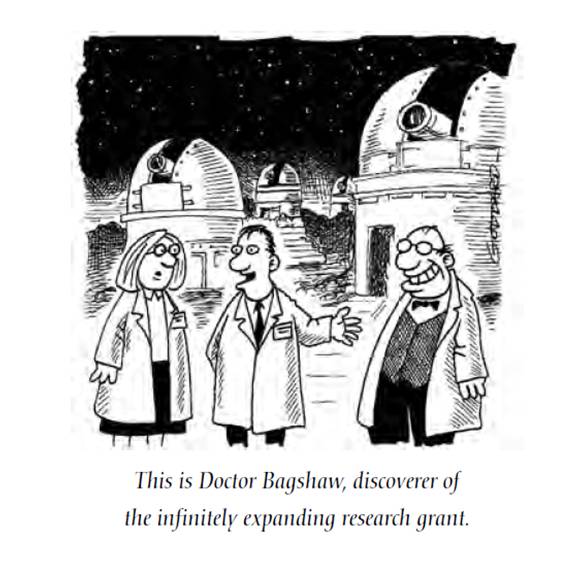 Today the US electorate will go to the polls in the mid-term elections.  All the signs are that many intend to us this opportunity to wreak vengeance on a fallen idol. Harmless Sky is not concerned with American or any other variety of party politics, but in this case the outcome of the vote may have far reaching consequences for the climate debate. Already there are dark rumours of Republicans planning investigations by Congressional committees into the science that has led to concern about global warming. And Congressional hearings are not the genteel, and perhaps ineffective, talking shops that House of Commons Select Committee hearings seem to have become in recent years.
Roy Spencer has an excellent scene setter on his blog here:
Global Warming Elitism, Tomorrow's Election, and The Future
The first part of this article also has resonance for a post that I put up a while back about  A very convenient network.
H/t to Bishop Hill
_______________
For as long as I can remember, a breakthrough in battery technology that will soon provide a small, cheap and light means of storing large amounts of energy has been just around the corner.  Although the demand for better batteries to power laptops has led to some improvement, the state of the technology still falls far short of what the electricity generation industry needs if it is ever going to be possible to iron out the problems created by intermittent supplies from alternatives like wind.
A newspaper report of a bright new idea caught my eye recently. This involves using surplus generation capacity when demand is low, but supply is high, to chill air to -196o C, which liquefies it. This is stored, and when demand is high and there is a shortfall in supply, then the liquefied air can be reheated, causing it to expand by a factor of 700. The ensuing oomph can be used to drive turbines.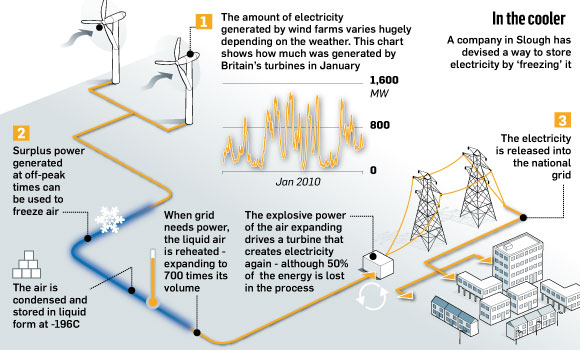 This would seem to be one of those ideas that are either completely barmy – the developers only claim 50% efficiency – or just possibly a remarkable breakthrough. It would be interesting to hear an engineer's view. I've put the text of the article here.
_______________
This letter appeared in the Sunday Times last weekend:
Sir – Last week DFID [Department for International Development] hosted an event for its staff on "Putting gender at the heart of climate change adaptation and mitigation".

I am delighted that it is concentrating so effectively on its mission t fight poverty.

Maurice Taylor, Bristol
How long, Oh Lord! how long? will it be before  MSM news editors start asking questions about his kind of thing in leading articles rather than leaving it to contributors to their letters pages?
_______________
(About ten days ago I hinted that there was an astonishing post concerning Ofcom and the Dimmock Case in the pipeline. It still is; perhaps it'll be ready by the end of this week.)