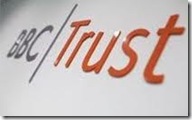 Before saying any more about Professor Steve Jones' BBC Trust Review of the Impartiality and Accuracy of the BBC's Coverage of Science, I should probably own up to not having read the whole report. It runs to over a hundred pages, much of which deals with areas of science that I am not particularly interested in. More importantly perhaps, by the time I had read the one part of the report that considers issues I am very familiar with, I had doubts as to whether the rest was likely to be worth reading.
There are a few basic requirements for any kind of review: objectivity, accuracy, breadth of outlook, the willingness to consider even unwelcome material, clarity and precision when writing up the findings. All of these are essential if the end product is to have any kind of credibility, and all of these are lacking in the parts of the Professor Jones' work that I have examined.
Only a fairly small section of this report – less than ten pages – focuses specifically on climate change, although this subject seems to be the elephant in the room throughout the introductory sections, which I have only skimmed through. Climate change is, without question, the most important, the most controversial, and most testing scientific issue that the BBC has had to report during the last decade. One might have expected that rather more space would have been devoted to detailed consideration of such an important topic.
If this rather bulky submission wasn't enough to inflict on readers, there is also an appendix of similar length presenting Imperial College London's Content Analysis of BBC the BBC's Science Coverage. This is a terrifyingly dry looking document, but I did catch sight of a familiar name on the title page.
One of the author's of this paper is Alice Bell, a specialist in the sociology or education and science communication at Imperial who I once had a very minor run-in with on her blog in connection with the 'Bedtime Story' climate scare advertising campaign launched by DECC in the run-up to the Copenhagen Conference in 2009. She had said, in passing, 'I am in no way a climate change sceptic, in fact I find such people a bit worrying'. I suggested to her that I found social scientists who categorise 'people' as 'a bit worrying' because of a single opinion they hold with which you disagree might, just possibly, be 'a bit worrying' themselves. The point seemed to be lost on her. (Update: Alex Cull has an excellent comment about the Context Report and Alice Bell here.
Anyway, when I first had a look at Professor Jones' report I did the obvious thing and turned straight to the part that deals with the submission that Andrew Montford and I made to his review. This is what he has to say about it:
A submission made to this Review by Andrew Montford and Tony Newbery (both active in the anti?global?warming movement, and the former the author of The Hockey Stick Illusion: Climategate and the Corruption of Science) devotes much of its content to criticising not the data on temperatures but the membership of a BBC seminar on the topic in 2006, and to a lengthy discussion as to whether its Environment Analyst was carrying out BBC duties or acting as a freelance during an environment programme at Cambridge University. The factual argument, even for activists, appears to be largely over but parts of the BBC are taking a long time to notice.
There are just a few things about this that I find very surprising.
I've never been described, as 'active in the anti?global?warming movement' before, and I don't suppose Andrew has either. Does Professor Jones really think that we spend our time trying to stave off anthropogenic climate change along with all those sanctimonious politicians and green activists whose names litter the pages of the Guardian? Is that really what Professor Jones intended to say? Is that really what he means, or does he mean the exact opposite of what he has said. God knows! but I understand that this report cost the BBC £140,000, nearly half of which went on Professor Jones' fee. The least that licence payers might expect for that kind of money is a review author who can write clear English.
This may sound like a quibble, but Professor Jones seems to have a very real problem with semantics – which I'll come back to – and that is a severe handicap for anyone who is trying to write a review that is intended to be taken seriously.
Then, can anyone explain to me why Andrew and I might choose to write about the global temperature record to a geneticist who is conducting a review of journalism for a broadcaster? Apparently Professor Jones thinks that is what we should have done. And he also seems to think that because we didn't do this, we must think that the debate about the science of climate change is over. That is just plain silly.
In fact we wrote to Professor Jones providing evidence, and I do mean evidence, that the BBC's news gathering operation had become far too close to environmental activism and environmental activists to be able to report climate change impartially or accurately (here). That criticism is clearly material to his report, and his failure to address the issues we raised says far more about the rigour with which he has conducted his review than it does about our views on the science of climate change, which are in any case irrelevant to his review. I was under the impression that scientists are people who gather and analyse all the available evidence before drawing a conclusion, but of course we are talking about climate science here and the normal practices of science have long since been suspended for fear of anyone reaching the 'wrong' conclusion.
The seminar that Professor Jones mentions was organised by the BBC's Environment Analyst with the help of an environmentalist called Joe Smith and a self-proclaimed environmental lobby group. The stated purpose was to inform senior BBC staff of the current state of scientific knowledge concerning climate change in order to shape editorial policy on the extent to which sceptical views should be represented in science coverage. One might reasonably expect that this would be just the kind of thing that a review of the accuracy and impartiality of science coverage by the BBC would be concerned with.
The guests who were invited to brief the BBC on this very important subject at a time when editorial policy was coalescing, were described as the 'best scientific experts', but in fact seem to have been activists drawn from the ranks of non governmental organisations. I say 'seem to have been' because the BBC will not reveal who the experts were in spite of repeated requests to do so. In fact they are at present spending licence payers money on the legal costs of defending a case before the Information Tribunal in an attempt to avoid being made to disclose the names of the attendees. Might one ask whether an apparent need to keep such information secret throws any light on the accuracy and impartiality of the Corporation's science coverage? Is it just possible that this is a subject that a conscientious and objective author conducting a review of such matters might at least take an interest in?
Evidently Professor Jones is not conducting that kind of review.
But he does mention the seminar in the paragraph quoted above and also, apparently, again in an earlier paragraph on page 67 when he extols what he evidently considers to be a conscientious and virtuous way in which the BBC has formulated editorial policy on climate change. He says 'There have been seminars with high-profile speakers … ', so there is no question of his ignoring the relevance of where, and from whom, the BBC has received advice on climate science.
The public certainly have a right to know what scientific advice the national broadcaster has relied on when determining how it should report what is undoubtedly one of the most important topics of our age. Professor Jones has had the opportunity to clear this matter up once and for all in his report, and it is fair and reasonable to ask why he has chosen not to do so, and thereby spare the BBC further embarrassment. The answer may be that had he not dodged the issue, then he would have had to reveal a most unattractive underbelly of influence and manipulation that afflicts the impartial and accurate reporting of this subject within the BBC. But surely that is exactly what a proper review of the impartiality and accuracy of the BBC's coverage of science would be expected to do, isn't it?
On top of all this, Professor Jones has failed even to report accurately the only aspect of what we said that he deigns to mention. According to him, our submission includes "a lengthy discussion as to whether its Environment Analyst was carrying out BBC duties or acting as a freelance during an environment programme at Cambridge University". But this is quite untrue. We merely provided evidence, in the form of a letter from the BBC Trust, that Roger Harrabin had been carrying out his duties as co-director of the Cambridge Media and Environment Programme (CMEP) as part of his duties at the BBC. That was a cut-and-dried fact that required no discussion, 'lengthy' or other wise, and the question of his 'freelancing' is not even raised.
Nor did we suggest that Roger Harrabin's activities were part of a 'programme at Cambridge University'. Indeed we provided evidence, in the form of reply to a Freedom of Information request, that Harrabin had made a spurious claim that CMEP operated under the auspices of Wolfson College.
The BBC's chosen author of this review may prefer to ignore what we told him – and that's up to him of course – but untruthfully misrepresenting what we set out clearly and with full references is inexcusable. Our submission was presented in terms that could not possibly be misunderstood. As I have noted here, the BBC Trust has already had to publish one embarrassing retraction as a result of Professor Jones making a false claim about Lords Monckton and Lawson. I wonder how many more may become necessary if what we have seen so far is representative of the standard of Professor Jones' work.
On a more general but still significant point, there is Professor Jones' failure to mention either of our blogs, or even that we are bloggers. Those readers who have followed this very strange saga from the beginning, when we wrote to the BBC Trust and suggested that we should make a submission, will know that this was done specifically in our role as bloggers. We pointed out that our bogs had not only carried heavy criticism of the BBC's partisan reporting of the climate debate, but that some of these stories had fed into the main stream media. We made it very clear that we were making a submission as part of the new citizen's journalism movement that is increasingly competing successfully with the old mainstream media for hearts, minds, credibility, and public attention.
Not mentioning the blogs may just be mean-spirited and ungracious, but it is probably also an example of the paranoid fear that many high profile scientists who seek to defend the sacred flame of global warming alarmism have about the general public gaining access to sources of information, or views that challenge their own beliefs, over which they have no control. This always raises the question, 'If your evidence is so utterly convincing, and sceptics are such a load of ignorant morons, what have you got to worry about?' In the context of a review of the way in which one of the world's most influential opinion formers – with a budget that runs into billions of pounds – communicates science which determines a range of pubic policies that have a significant and increasing impact on all our lives, this is indeed strange. What's to be afraid of about a couple of blogers?
Following on from this, I notice that Professor Jones has, where he wishes to substantiate some of his own claims, provided references with links to documents and other source material. I suppose that it isn't really surprising that there is no link to our submission, but on the other hand, if it really was demonstrably tripe as his remarks suggest, then surely that would aid his case considerably.
Perhaps the most interesting part of what Professor Jones has to say comes from reading between the lines. He mentions the 2006 seminar twice in his report. However he does not confirm that the participants who briefed the BBC top brass on climate change at a vital time when editorial policy on this immensely important topic was being formed, were in fact 'the best scientific experts', as the BBC has previously  claimed, rather than environmental activists, as an eyewitness account and other circumstantial evidence suggests. Had he done so, this might have laid the matter to rest, but instead he has preferred to dismiss the matter. Why would he not clasp such a perfect opportunity to set the record straight?
Can there be a greater irony than an organisation such as the BBC, which owes its exalted place in the media firmament to its reputation for accurate and impartial reporting, has commissioned a report on the impartiality and accuracy of its science coverage from an academic who seems to be quite incapable of either accuracy or impartiality when dealing with the subject he has been asked to review.
One might also wonder whether this choice was entirely fortuitous, of whether the BBC Trust really intended to place this so-called Review of the Impartiality and Accuracy of the BBC's Coverage of Science in what they thought would prove to be a safe pair of hands. If so they have betrayed their duty as guardians of the BBC's integrity, and that is something that deserves inquiry at a higher level, perhaps by a parliamentary select committee.
_______________________________
Update 23rd August 2011, 16:20
I blush to admit that commenter 'Q' has caught me out not doing my homework properly; here. I was far too quick to dismiss Imperial College's Content Analysis of BBC the BBC's Science Coverage, which seems to be a document with hidden depths, and I'm not sure I have been fair to Alice Bell either, for which I apologise. The link to a brief, but magisterial, critique of the BBC Review that he provides is well worth following.