An email from Tony Brown last evening brought a strange snipit of news which he is told is now in the public domain, although I haven't come across it anywhere yet.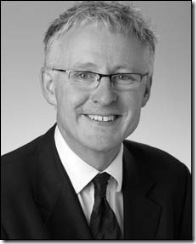 Apparently, a contact of Tony's at the Met Office has told him that the resignation of Chris Huhne has brought about a change in governance of that august British institution which incorporates an extraordinary irony. The Met Office's new 'owning minister', who will report to Parliament on the organisation's performance, governance and business plans, is the Liberal Democrat MP for North Norfolk, Norman Lamb who, though a solicitor by trade, has more than a passing connection with the controversial world of climate science.
One of the thorniest controversies that has been thrown up during the last decade and more of the climate debate is the precise nature of the so called Medieval Warm Period. This matters a great deal, because if global temperatures nearly a thousand years ago were similar to, or even higher than, those that we are enjoying today, then it becomes very much more difficult to make a compelling case for human emissions of carbon dioxide being the only possible explanation for global warming during the 20th century. Of course our forebears nearly a thousand years ago were not sufficiently industrialised to discharge Co2 into the atmosphere on a scale that could possibly influence the climate. If there were elevated temperatures in Medieval times, there must be some other influence on climate that we have not identified and are quite unable to explain. In which case the recent warming could not be considered to be anomalous.
This is a matter that has caused those who wish to promote the warmist cause some considerable disquiet. Indeed it led to a most injudicious email being sent by a leading climate scientist to someone who he assumed shared his enthusiasm for promoting the creed of climate alarmism. This suggested that the most pressing challenge facing supposedly like-minded persons at that time was to 'get rid of the Medieval Warm Period', and it's not hard to see why he might think that way.
This email was written shortly before Professor Michael Mann launched his Hockey Stick graph on the world of science, and his intention seemed to be aimed at doing exactly what the renegade email suggested. Present warming is represented as being far in excess of anything that has occurred in the past thousand years. Not surprisingly, the IPCC strenuously promoted Mann's findings, which relied entirely on an extremely questionable statistical construct based on data from tree rings. But where had the notion of the Medieval Warm Period come from in the first place, and what data had been used in research that produced findings so very different from those favoured by the IPCC?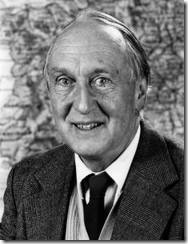 Well there are other ways of reconstructing past temperature than analysing tree rings. Historical records, archaeological research, zoological and botanical evidence of species migration, can all be very revealing of climate trends. Some might say far more so than tree rings which seem to be influenced by many factors other than temperature. The father of such research was a long time employee of the Met Office who eventually left to become the first head of the Climatic Research Unit at the University of East Anglia. His name was Hubert Lamb and he was the father of Norman Lamb, the Met Office's new 'owning minister'.
A quick glance at the MP for North Norfolk's entry at the theyworkforyou.com website reveals that he has a very clear position on climate change, in fact he 'voted very strongly for laws to stop climate change'. I very much hope that some alert journalist will ask Mr Lamb whether he thinks his old man knew what he was talking about.
(Those interested in the various reconstructions of temperature via Dr Michael Mann's 'Hockey stick' and Hubert Lambs earlier work, will find the two compared in Tony Brown's very detailed article The Long Slow Thaw published on Judith Curry's blog, Climate Etc.)