(I'm very grateful to Geoff Chambers for this post. He seems to have spotted something that others haven't: TonyN)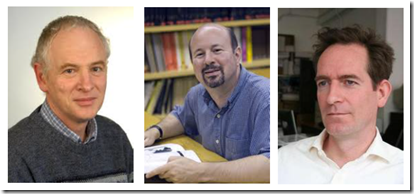 You're a group of top scientists, showered with funding and honours – even a small share in the Nobel Peace Prize – and engaged in a "Cause" (that's how you describe it) which you are convinced is of vital importance for the future of the planet.
But there are people opposed to your Cause – other scientists who disagree with your findings. They are to be the subject of a major TV documentary film. The film-makers ask you to reply, defending your Cause. What do you do?
Now read on: