Once upon a time there was something called 'tax', which was a system of levies intended to fill the treasury vaults or, in the distant past, the royal coffers. Of course no one ever liked paying taxes very much, not ever,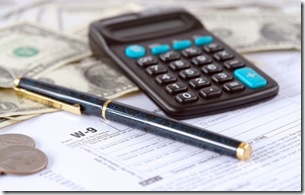 but at least the concept was easy enough to grasp and to justify. In a well-ordered society there should be funds available to meet the cost of communal needs, like defence forces, administration, health care, education, the police, the judiciary etc., and everyone should contribute.
We may have groaned about having to pay taxes, but at least we could understand why it was necessary. Now, all that seems to have changed. A pending announcement from the government about the much-heralded Green Deal illustrates just how far we have departed from the old concept of taxation. We'll come to that in a moment, but first let's look at a couple of stages in the evolution of taxes during the last few decades.
The idea of imposing taxes to change people's behaviour, rather than merely to fund public services, is not new. Inflating the cost of alcohol in order to curb excess drinking, while at the same time diverting vast amounts from our pockets to the Treasury – for the public good of course – has long been a sure-fire earner for Chancellors of the Exchequer. By the middle of the last century, taxes on tobacco were fulfilling the same role, and the term 'sin tax' had entered the vocabulary.
This subterfuge has proved very successful, always providing that our political masters are careful not to reduce our smoking and drinking too much, which would kill the goose which lays the golden eggs. 'Sin', as a Bishop once said, 'is always with us', and a long succession of cash strapped governments have good reason to give thanks for that it is so.
Then came the age of Blair and Brown, when the electorate was encouraged to passively connive at the world of smoke and mirrors that those two arch deceivers inhabited.